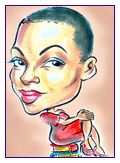 I just started my business and I don't have a budget for marketing and graphic design. Why can't I get by with my perforated business cards and self-designed brochures until things pick up?

The truth is things won't pick up for you if you continue to show a lack of interest in your own company. How do you expect people to invest in your company when clearly you haven't' invested in it yourself. Your image is the first thing that potential clients come in contact with and it's what they use to consider trying your company out. Consumers buy when marketing materials make them feel good about their purchase, and a lot of that "feel good" comes from the branding. So if you're using perforated business cards or self-designed and printed brochures, you are setting people's expectations very low for what they will experience in using your services. Do yourself a favor, find out what all of the dos and don'ts of self promotion are (in my book of course). Follow those guidelines and create an image that exudes success; your business will pick up sooner rather than later.

I just found the nicest business card layout. It looks really professional. It's one of those template cards I found on-line. What do you think about those?

I think that although they may look nice they are not as professional as you might think. Template cards can kill a business's identity in one fail swoop. If you want to permanently stunt the growth of your company, rely on these cards to get you business. I have several of those template cards (I keep them for my lectures). Three of them have the exact same design, yet they represent three different companies. There is no room for a logo or any identifying mark that would set one company apart from the other. And to make matters worse, most people get these cards free, so the company that printed the cards has the right to put their logo on the back of the card. You don't want to appear to be just playing at this business thing. You want to look like you're an expert and have been in business for many years. And besides, how would anyone eagerly select a company on template cards for serious work from the sea of cards that they are sure to collect? Think about it.